Featured products
Quick View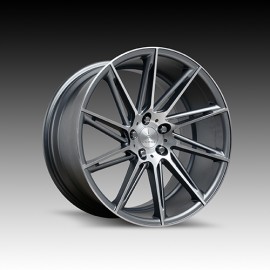 V25 - QUANTUM
Brand: Verde
Model: V25 Quantum
215.00$
The V25 – Quantum features a 10-spoke design displaying an ultramodern directional spoke configuration, fused together with a deeply machined undercut lip. Most notably, V25 – Quantum spokes are designed for severe concavity.
The V27 – Saga has a concave mesh style and a modern appeal that make this wheel one for the ages.
For nearly 10 years , Cruisin Wheels has been working closely with suppliers in Canada and the United States to offer you the latest models of original rims of high quality, such as /////// at best market price. Buying from us is making sure you have a suitable product for your vehicle thanks to the advice of our experts. Furthermore, all our products are supplied with the standard warranty of the company with a possible return within seven days (see terms and conditions for more information).
Quick View
Quick View
OUR
services
01
WHEELS AND TIRES Lorem ipsum dolor sit amet conse ctetur adipisicing elit, sed do eiusmod tempor incididunt ut labore et dolore magna aliqua. Ut enim ad minim veniam, quis nostrud exercitation ullamco laboris nisi ut aliquip ex ea commodo consequat. Duis aute irure dolor in
02
WIRE WHEELS Lorem ipsum dolor sit amet conse ctetur adipisicing elit, sed do eiusmod tempor incididunt ut labore et dolore magna aliqua. Ut enim ad minim veniam, quis nostrud exercitation ullamco laboris nisi ut aliquip ex ea commodo consequat. Duis aute irure dolor in
03
REPAIR SHOP Lorem ipsum dolor sit amet conse ctetur adipisicing elit, sed do eiusmod tempor incididunt ut labore et dolore magna aliqua. Ut enim ad minim veniam, quis nostrud exercitation ullamco laboris nisi ut aliquip ex ea commodo consequat. Duis aute irure dolor in
04
CUSTOM WHEELS Lorem ipsum dolor sit amet conse ctetur adipisicing elit, sed do eiusmod tempor incididunt ut labore et dolore magna aliqua. Ut enim ad minim veniam, quis nostrud exercitation ullamco laboris nisi ut aliquip ex ea commodo consequat. Duis aute irure dolor in